St. Helena Branch Library, Penn Center, Beaufort County, SC.
Seven bids were received, ranging from $7.2 miilion to $7.8 million. The majority of the bids were $7.5 million, or over. Atlantic Cost Management, LLC provided cost estimating services for three different schemes during the pre-construction design phase. These schemes ranged in value from $13 million down to the final $7.6 million scheme. Atlantic Cost Management, LLC estimated all divisions (architectural, structural, civil and MEP) of the final selected scheme at $7.6 million (based on DD stage information). The various alternative priced schemes included access roads, hard and soft landscaping, utilities, landscape and parking area lighting, high performance LED sensor controlled lighting, rainwater collection systems, a rain garden, a geothermal vertical loop HVAC system, porous asphalt and associated recharge bed, pervious concrete and a green roofing system. Significant attention was given to the finishes, which, at various stages, included epoxy terrazzo, wood, luxury vinyl tile, stone flooring, wood and metal wave wiremesh feature ceilings, venetian plaster, specialty curved wood walling and acoustic wood wall panels. The project also incorporated translucent resin freestanding partitions, internal moveable glazed partitions, a stained glulam roof structure and an RFID underfloor conveyor with glass viewing windows.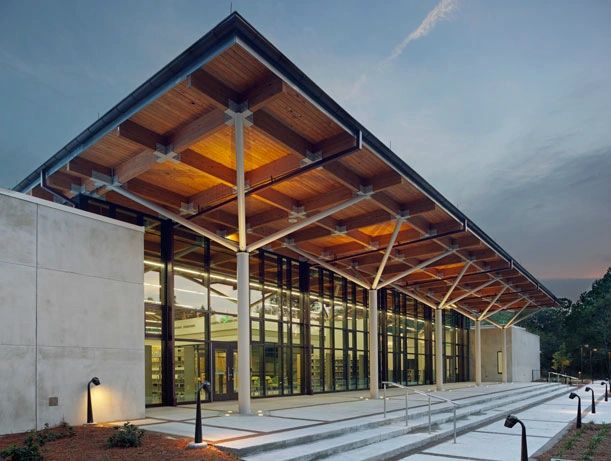 Early College High School Building, Horry County, SC.
Below is a rendering of the Horry County School District Early College High School Building 400. Atlantic Cost Management, LLC provided cost estimating services to SGA Architecture at the SD, DD and CD phases. All divisions, with the exception of siteworks, were estimated. In August of 2012, following various interim and a final value engineering exercise, ten bids were received. The bids ranged from $7.05 million to $8.15 million (exclusive of add alternates). Please contact Andrew Gibson, President of Atlantic Cost Management, LLC for further information and to discuss how our cost management services can benefit and bring added value to your project.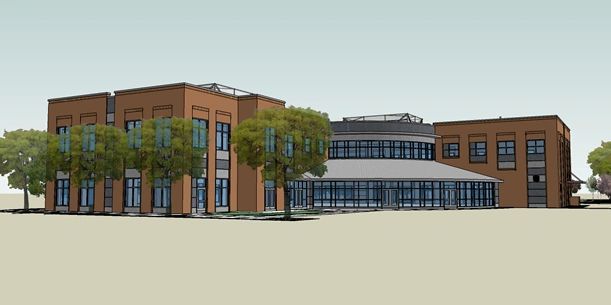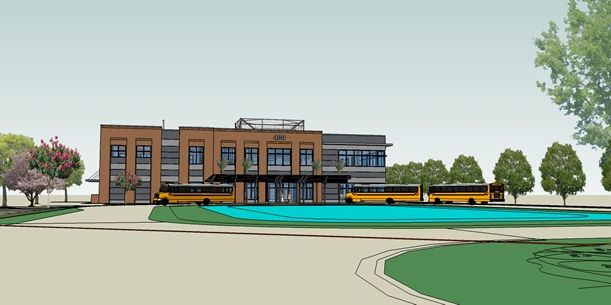 Environmental Health Laboratory, Fort Johnson, Charleston, SC.
Atlantic Cost Management, LLC carried out a $16 million schematic design stage estimate in August of 2009 for a proposed Environmental Health Laboratory at the College of Charleston Fort Johnson site near Charleston, SC. All divisions were estimated by Atlantic Cost Management, LLC (civil, structural, architectural and MEP). The project included piling, a rainwater collection system, flood resistant design, an external ramped walkway w/ curved channel glass walling, external glass guardrails, an external wood louver system, roof terrace and patio areas, metal wall and window panels, frameless segmented curtain walling, polished stained concrete flooring, a green roofing system w/ irrigation, gas/ air/ vacuum systems to lab areas, and initially, a geothermal heat pump/ ground loop system.